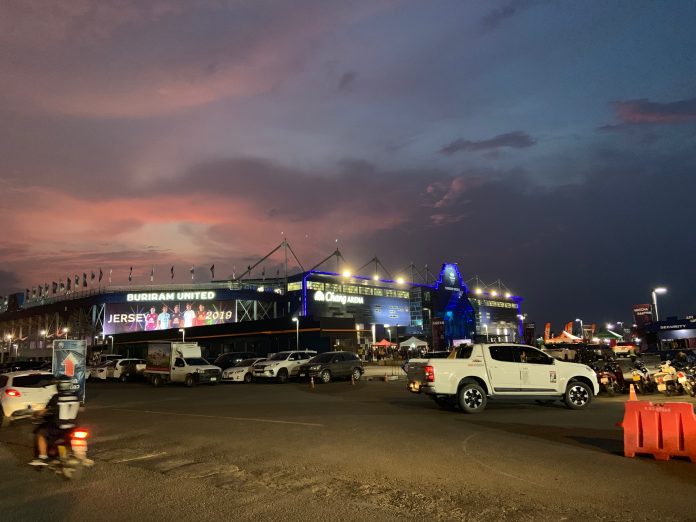 The Buriram property market isn't the first, second or even sixth that comes to mind when you think about Thailand real estate. The sleepy city is an hour flight northeast of Bangkok and is probably best known for its football team. However, there is some life to this backwater.
Buriram has a small expatriate community but it is hardly a destination. That actually is part of the charm of living in Buriram. It's quiet, most places are closed by nine, and life moves slowly. The cost of living here is less than more developed cities in Thailand although you will still find some locals on online forums complaining about how things aren't as cheap as they used be. Living here is attractive to digital nomads or freelancers who want to keep expenses down.
While not universal, most expats living here do so with a partner or spouse and share a house. This means most property buyers, both domestic and international, are end users and not investors. This isn't necessarily a bad thing.
Want to know more about the Buriram property market? Here are three facts to consider.
3 things to know about the Buriram property market
1) Stability in Isaan 
Investment in Buriram during the decade has been notable with the Chang International Race Circuit and Robinson Lifestyle Center Buriram among the notable projects to be completed. These attractions have boosted tourism and drawn more interest to the city. It is a different story in the neighbouring Surin where investment has been more limited leading to a fairly stagnant property market.
That being said Buriram isn't as built up as some other cities in Southern Isaan like Nakhon Ratchasima. According to Buriram Isaan Property, housing prices levelled out in 2016 after a six-year surge. Meanwhile, continued investment in Nakhon Ratchasima has led to stronger take-up rates and a more diverse property market. That being said, stability isn't a bad thing as some rural real estate markets in Thailand have been prone to swings in value.
2) Land ownership creates issues
Foreigners may not own land in Thailand. This can prove to be a sore subject in a place like Buriram where there condo market is almost non-existent. This means international buyers must rely on a legal mechanism called superficies in order to acquire non-rental properties such as detached houses.
According to Isaan Lawyers, Thai Law allows for landowners to create a right of superficies granting another person, including foreigners, the right to own any buildings located on a plot of land. These agreements can last up to 30 years with renewals available for another 30 years.
Overseas buyers who have married a Thai partner can always buy land and houses under their name, but this offers no protection in case of a separation. At the end of the day, there are property ownership options available, but you should speak with a lawyer before making a final decision.
3) Money goes farther
In Bangkok, you're lucky if THB4 million gets you a studio unit at the tail end of the BTS or MRT line. That amount can get you a spacious, multi-bedroom home in Buriram with money to spare.
Buriram Isaan Property has a number of homes listed on Thailand Property. This includes an impressive three-bedroom home with a large kitchen and living room. The property is also close to the Buriram city centre. Best of all, it only costs THB3.8 million.
For THB3 million, you can call a magnificent five-bedroom residence in Buriram home. The property utilises modern touches with traditional materials, such as hardwood, to create a house that is both functional and beautiful.