Latest property and market news
January 13, 2017
December 22, 2016
December 15, 2016
December 07, 2016
Showcase Video : Vientiane Center
Vientiane Center is developed by the foreign investor Yunnan Province Company Co., Ltd and joint venture with Krittaphong Group in order to establish North Nong Chan Development & Commercial Center Company Co., Ltd,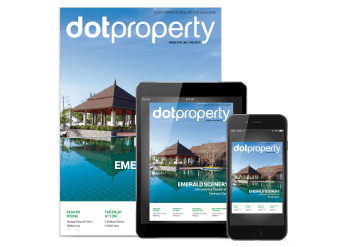 The brand new Dot Property Magazine is out now!
2017's first issue of Dot Property Magazine is now available. To keep inline with the expanding Dot Property brand, Thailand Property Magazine has merged with the new Dot Property Magazine covering real estate topics across Southeast Asia. This issue looks at Emerald Scenery Hua Hin, tips on buying in Malaysia, the "Best of the Best" award winners and an insight into the Vietnamese property market.
About Laos' Dot Property website
Dot Property Laos is an online property portal where home buyers and renters using the search tools can find their next home by pinpointing their ideal property filtering by type, location, number of bedrooms and their price range. Results return Lao's best properties from the country's real estate developers, agents and private sellers. Making it a comprehensive advertising platform to buy, rent or sell property. Our aim is to make it easy to 'move online' and find your next house, villa, apartment or condominium to call home or newest investment.
Dot Property Laos is complete with some of the latest projects from the country's top developers and agents such as Temple Tree Development, Marimo, Gooi and Krittaphong – find your perfect home to rent or buy, whether it be in the bustling city centre of Vientiane or out in the suburbs. Get started today by listing your property for free.