Showcase Video : Vientiane Center
Vientiane Center is developed by the foreign investor Yunnan Province Company Co., Ltd and joint venture with Krittaphong Group in order to establish North Nong Chan Development & Commercial Center Company Co., Ltd,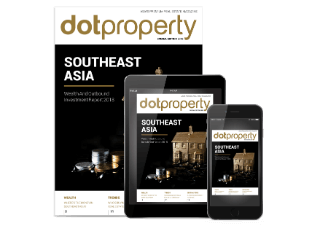 The brand new Dot Property Magazine is out now!
Dot Property Magazine's latest special report takes a look at wealth and outbound investment in Southeast Asia. With a growing number of high net worth individuals, overseas real estate is becoming a population investment vehicle. In the report, we look at wealth grow in Asia, investment trends and popular destinations for overseas real estate purchases.